First Class
January 14 @ 9:45 am

-

12:00 pm
At the heart of the Anthroposophical Society is the School for Spiritual Science, an institution intended to be an esoteric school for spiritual scientific research and study. During the course of 1924 Rudolf Steiner held 19 esoteric lessons in which he introduced his followers to a series of meditations (mantras) along with instructions and guidelines for their use. This set of lessons is known as the First Class and they are made available to those who become members of the School.
After Steiner's death in 1925 the members of the Executive Council (Vorstand) at the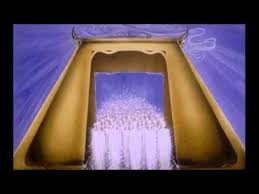 Goetheanum began to convey the contents of these lessons to members of the First Class. Other leaders in the Anthroposophical Society were also assigned to take on this task and circles of 'Class holders' grew in various countries around the world. Members of the Anthroposophical Society for at least 2 years, have the opportunity to become members of the First Class and to participate in the instructional lessons.
For more information about the First Class of the School for Spiritual Science, contact Judy Frey who is the current class holder in Chapel Hill. Her email address is: damaris12@nc.rr.com Detailed information about membership can be found in the booklet A Way of Serving: The General Anthroposophical Section of the School for Spiritual Science by Penelope Baring and Ruediger Janisch (Mercury Press, 2013).  This book may be ordered through www.mercurypress.org